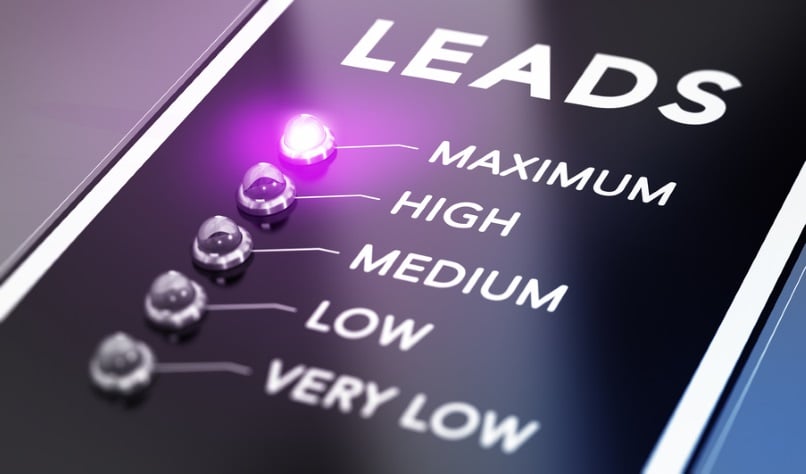 B2B lead generation is the gathering of contact names, addresses, emails, and other details through the use of online and offline marketing and networking techniques. It is vital for service providing businesses, and equally important to retail and commerce companies that want a list of qualified targets that they can continue to market to.
It is an old adage of marketing that "the money is in the list" - that being a list of leads. Call them prospects, call them potential clients, call them subscribers, but they are the leads that we refer to when we talk about B2B lead generation.
Not all leads are born equal, however.
A hot lead is one that is not only interested in the kind of service that you offer, but is poised and ready to purchase, or at the very least, take the next step on the purchasing ladder. Acquiring these leads can take time and effort, as well as the use of a variety of tactics, techniques, and even a few tricks (ethical, of course) here and there.
It is qualified, hot leads that will ultimately help to swell the business coffers.
It is important to differentiate between a sale and a lead, because the two are not necessarily the same. Although the aim is to convert leads into sales, it should be viewed as a process; a process with several stages of nurturing and management, and even some hand holding.
So, what exactly qualifies as B2B lead generation techniques? Virtually anything that helps you to collect lead details is lead generation. If you regularly take part in trade exhibitions and trade shows, then persuading visitors to fill in a form for more information is lead generation. If you offer an email newsletter, using a lead capture form to generate new subscribers is lead generation.
Email marketing is one of the most popular and commonly used forms of lead generation, and it remains as effective now as it was before the days of social networks. Social networks themselves, however, represent another effective way to increase the size of your lead pipeline.
Good lead generation uses the techniques that prove most effective with your potential market. The best B2B lead generation campaign is one that combines many of these techniques, offering a more diverse and wider range of leads for your sales and follow-up campaigns to use.
At incite, we employ a varied range of lead generation techniques in order to harvest a healthy list of targeted leads. We have seen, first hand, the decimation that can occur to a list if a single technique suddenly fails to bear fruit, and it is the only lead generation technique being used.
Diversification really is the key to effective lead building.
Lead generation is, in itself, the first step in a lead management campaign.
Your newly acquired leads need to be distributed to appropriate people or channels. This initial contact needs to be followed up, and the leads need to be qualified or requalified before being properly and lovingly nurtured. After these steps are complete, then a lead should be converted to a sale or into a client, although some leads will convert more easily and others will take more effort.
B2B lead generation is vital to business success, and while it can take time and resource to develop an effective and diversified campaign, the rewards are more than worth the effort.